11 Stickers to Add to Your Instagram Stories
Date:
Friday, December 17, 2021

If you're trying to grow your business and build your social media presence, Instagram Stories stickers offer fun and creative ways to get your followers' attention. Find out how you can use these built-in features to boost your engagement, build brand awareness, drive traffic to your personal retail website and more!
Quiz Sticker
Test your audience's knowledge and increase your engagement with a Quiz Sticker. This interactive sticker is a fun way to educate your audience about products or find out what their daily routine looks like. You can also use the Quiz Sticker to ask your audience what kind of content they'd like to see.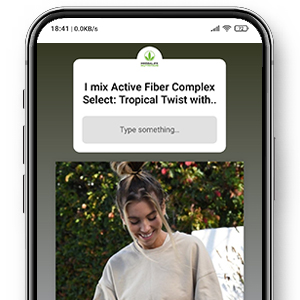 Use this sticker to:
Increase engagement
Quiz and educate followers about products
Collect feedback
DM Me Sticker
If you want to engage with your community and have meaningful conversations with your followers, the DM Me Sticker is for you! Instagram provides prompts to choose from or you can customize it. The most important thing is that you include a strong CTA (call to action) that will spark a conversation or make them want to tap the sticker to send you a message.
Use this sticker to:
Start one-on-one conversations and build relationships with your followers
Establish trust with personalized product recommendations
Collect customer feedback
Link Sticker
Previously only available to Instagram accounts with over 10,000 followers, this feature is now available to everyone! The Link Sticker not only drives traffic to your website (or wherever you're linking to), but it also opens up more opportunities for engagement since viewers can react and reply to your Story. Remember to add a call to action with an animated GIF or on-screen text to remind those watching your Stories to tap the link.
Use this sticker to:
Drive traffic to your personal retail website or other interactive websites
Share resources, such as videos and blog posts, with your followers
Promote virtual events
Mention Sticker
Build your community by giving your followers or other accounts a shoutout with a Mention Sticker. Bonus: If you use this sticker in your Story and the person you mention shares it with their followers, this may increase your overall reach.
Use this sticker to:
Highlight your customers or team members
Build relationships with customers and brands
Increase your reach
Location Sticker
Just like tagging your location in feed posts, the Location Sticker appears in the public feed for the location of neighborhood, gym, restaurant, etc. This sticker is a great tool for Nutrition Club owners since it could drive awareness to your Club.
Use this sticker to:
Increase your Story's discoverability
Increase engagement and Story views
Increase awareness of physical locations, such as Nutrition Clubs
Hashtag Sticker
The Hashtag Sticker works the same way as hashtags in your captions. Because they are discoverable, adding this sticker to your Story could potentially increase your views and engagement. While you can only use one Hashtag Sticker per Story, you can always add additional ones with text.
Use this sticker to:
Increase your Story's discoverability
Increase engagement and Story views
Add Yours Sticker
Want to know what kind of Formula 1 shake your followers are enjoying on any given day? Ask them with the Add Yours Sticker. This new, interactive sticker is unlike any other Story sticker because it allows followers to respond to the prompt with media from their camera roll. If another user shares your Add Yours sticker to their Story, it creates a chain reaction and makes it available to their followers or any user on Instagram. Plus, your Instagram handle will show up every time it's shared.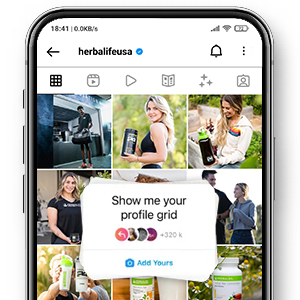 Use this sticker to:
Increase engagement
Drive brand awareness
Start a conversation with your community
GIF Sticker
Grab your followers' attention and add a little personality to your Stories with a GIF. Instagram's GIF library has hundreds, if not thousands, of fun animations and reactions to choose from that will hopefully get your followers to interact with your Story.
Use this sticker to:
Call out CTAs and links
Add visual interest to your Stories
Polls and Emoji Slider Stickers
Want to learn more about your followers' likes, dislikes, interests, thoughts and more? Add a Poll or Emoji Slider Sticker to your next Story. These stickers are by far the most popular ones and the possibilities are endless! On top of gaining valuable insights about your audience, these stickers are instant engagement boosters.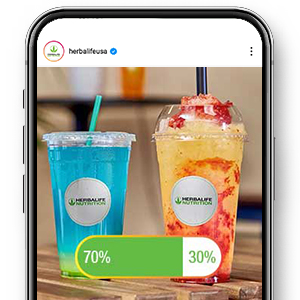 Use this sticker to:
Collect feedback
Learn about your audience
Increase engagement
Question Sticker
Engage with your audience on a deeper level and show them the real person behind the account with a Question Sticker! Use this feature to gather your followers' burning questions for a weekly or monthly AMA (Ask Me Anything). You can answer them in your Stories with a video or with images and text.
Use this sticker to:
Collect feedback
Learn about your audience
Increase engagement
Countdown Sticker
Get your followers excited about an upcoming announcement or event with a Countdown Sticker. As the name suggests, this feature counts down the hours, minutes and seconds to the date and time you set. The best part about this feature is that your followers can subscribe to your countdown and will be sent a reminder when the time runs out.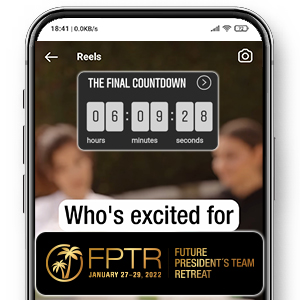 Use this sticker to:
Promote an upcoming product launch, announcement or event
---
Before you promote your business on social media, make sure to read our Price Advertising guidelines.
Want more social media tips, content ideas and inspiration? Follow Herbalife USA on Instagram  and Facebook.