Join the fight against breast cancer, donate to #PurposeInPink and receive a thank you gift
Date:
Thursday, October 4, 2018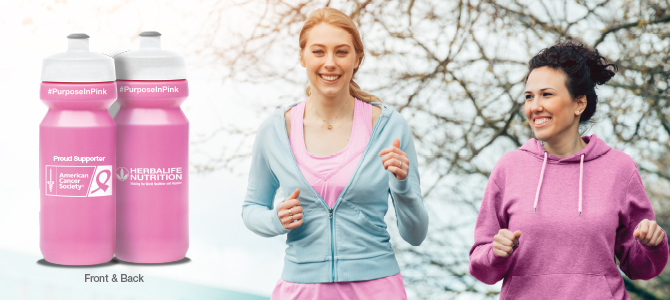 October is Breast Cancer Awareness Month, an internationally recognized campaign to increase awareness and raise funds for research, treatment, cures and much more. In honor of this campaign, the Herbalife Nutrition Foundation (HNF) is proud to support the American Cancer Society (ACS) in its efforts to attack cancer from every angle, as our mission to make the world a healthier, happier place aligns with that of ACS to save lives, celebrate lives and lead the fight for a world without cancer.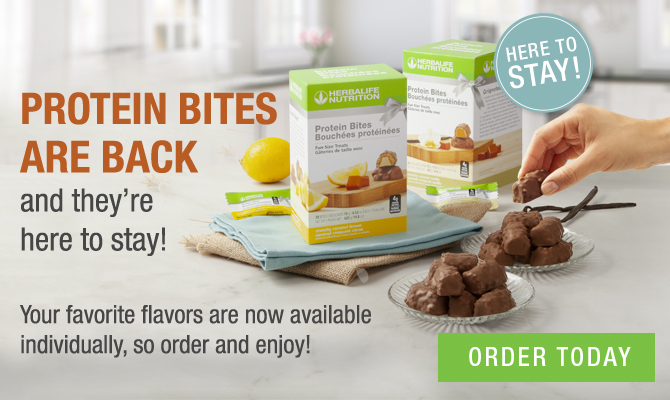 Want to help us make a difference? Here's your opportunity to donate $10 to #PurposeInPink and receive a pink ACS and HNF branded water bottle when you use SKU #648H. Don't want a water bottle? You can use SKU #657H to donate any amount of your choosing. Every bit helps, and all proceeds donated to the HNF using either of these SKUs will go to the ACS to support breast cancer education programs, advocacy efforts, research, and programs for patients and caregivers.
*The American Cancer Society does not endorse or promote any Herbalife Nutrition products or services. Most dietary supplements, including Herbalife Nutrition products, have not been shown to be beneficial for the prevention or treatment of cancer. People undergoing cancer treatment should check with their health care provider before using any dietary supplement.